The Big Cheese Bundle is the ultimate cheese lover's dream come true and is perfect for the Big Cheese Weekender! Featuring a delicious selection of artisanal cheeses from the English countryside.
At the centre of this bundle is 1.2kg of Wyfe of Bath, a semi-hard cheese with a creamy, buttery flavour and a slightly nutty finish. This cheese is made with cow's milk and aged for six months to develop its distinctive flavour and texture.
Also included in this bundle is 600g of Bath Blue, a rich and creamy blue cheese made with cow's milk. This cheese is aged for two to three months to create a delicate balance of tangy and sweet flavours.
For those who prefer a more mature cheese, the bundle features 600g of Extra Mature Wyfe of Bath, which has been aged for over a year to create a bold, complex flavour with hints of caramel and nuttiness.
To round out the selection, the bundle includes a mini Merry Wyfe, a semi-soft cheese with a smooth, buttery texture and a mild, nutty flavour. This cheese is made with pasteurized cow's milk and aged for four to five weeks.
Finally, the bundle includes 650g of Kelston Park, a soft, bloomy rind cheese with a delicate, creamy texture and a subtle tangy flavour. This cheese is made with cow's milk and aged for four weeks to develop its distinct flavour and texture.
Whether you're looking for a luxurious cheese board for a special occasion or simply want to indulge in some of the finest artisanal cheeses, the Big Cheese Bundle is sure to impress even the most discerning cheese connoisseur.
Perfect for big gatherings of family and friends, or just general parties, suitable for around 30-40 people.
This bundle is a perfect Christmas day cheese board, especially for a party/ big family gathering! 
Regular price
Sale price
£95.00
Unit price
per
Sale
Sold out
Share
View full details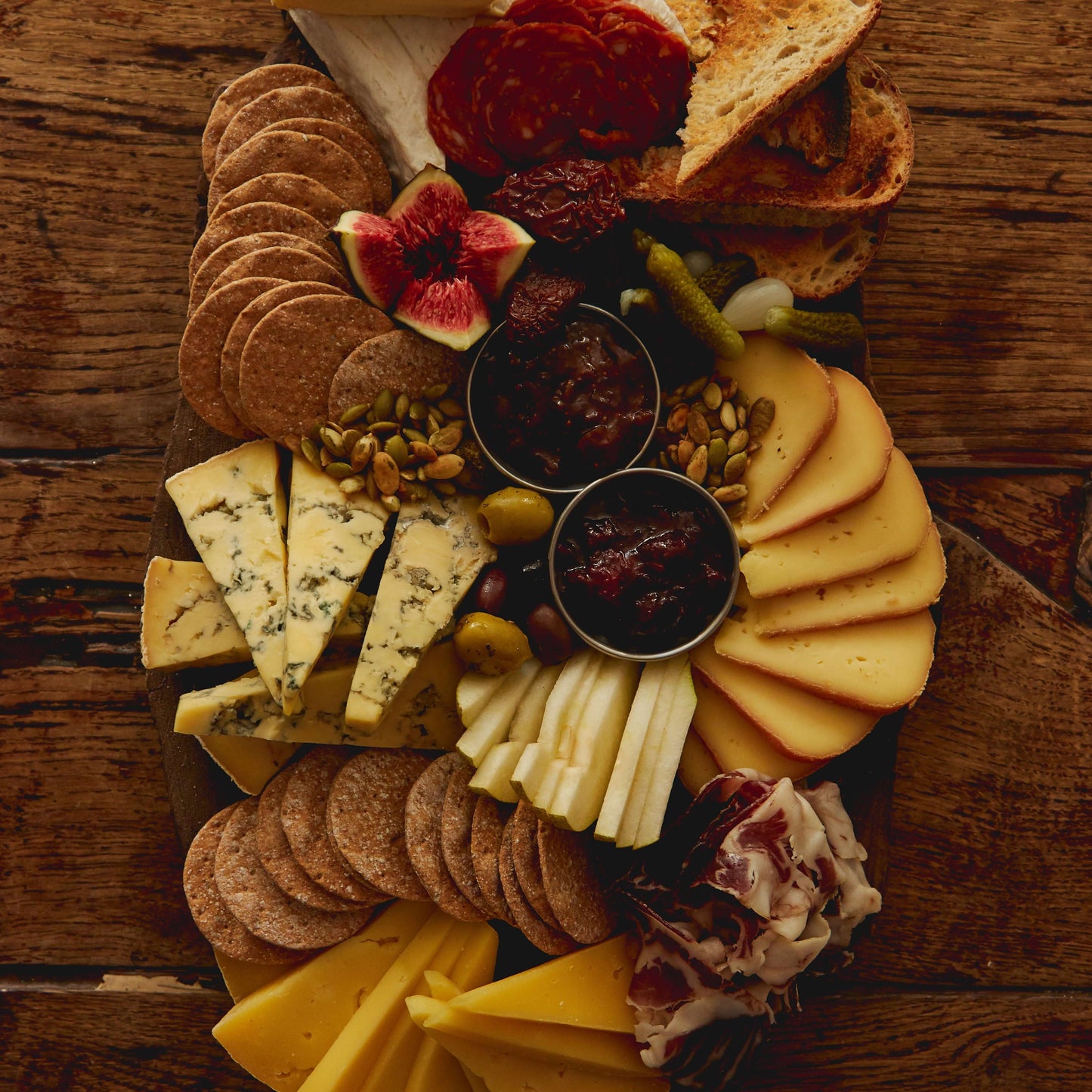 Great bundle for small wedding reception
My husband and I bought the bundle for our small wedding reception which was around 50 people and had a cheese/grazing board style buffet.
The bundle was a perfect amount for the numbers we had and everyone commented on how lovely the cheese was!
Thank you bath soft cheese - we love you!