This square cheese is soft and yielding with a white bloomy rind, once cut into it reveals an ivory coloured interior.
The flavour is mushroom and creamy with a hint of lemons. It comes wrapped in parchment paper with a red wax seal. This Cheese dates back to the time of Admiral Lord Nelson who, in 1801, was sent some by his father as a gift. It was recorded that Nelson's sweet heart was 'gratified' by the flavour of this cheese!
Made from pasteurised cow's milk, this cheese is a four inch square and weighs approximately 250 grams.
Allergens: Dairy 
Regular price
Sale price
£9.00
Unit price
per
Sale
Sold out
Share
View full details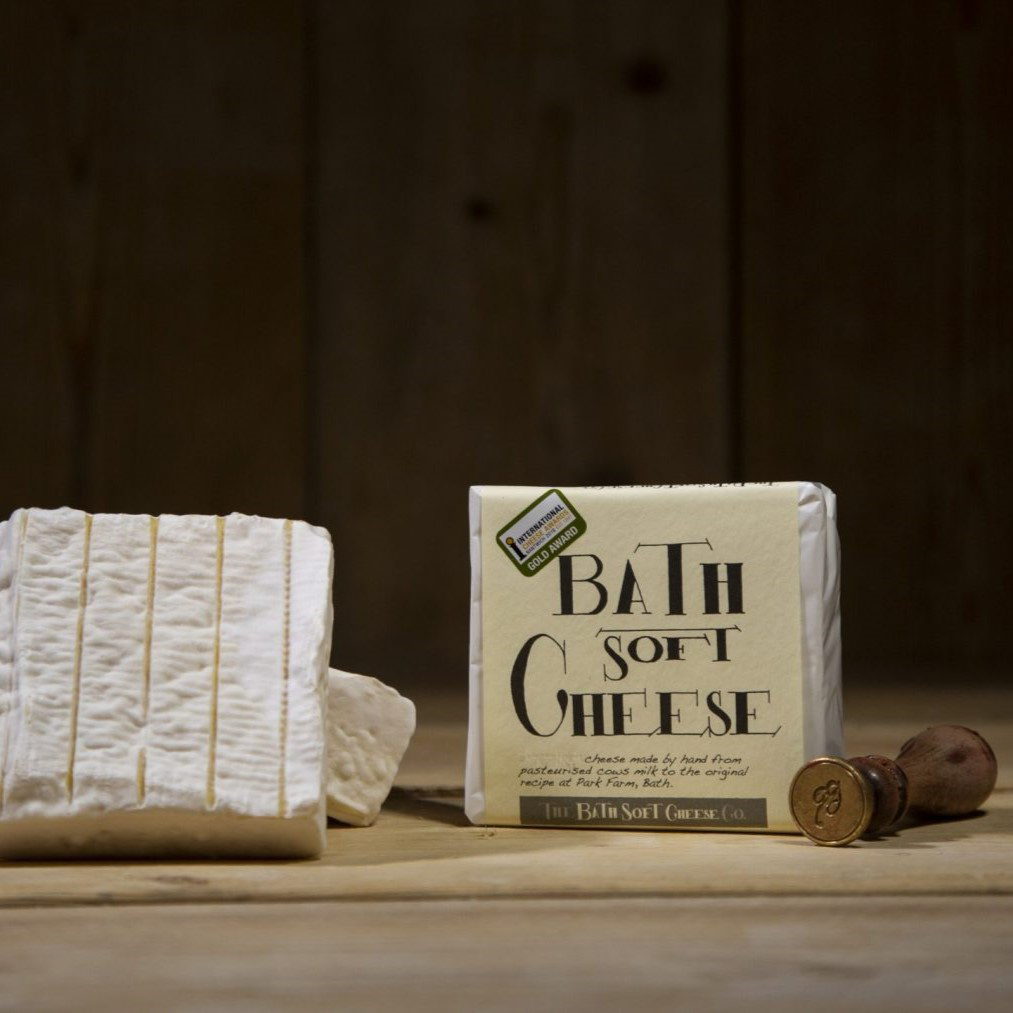 Delicious cheese
I have been buying Bath Soft Cheese for many years now and will always continue to do so. It is a beautiful soft cheese but with plenty of crust - the ideal combination to my mind. Mild and creamy, I usually eat it with crispbreads or crackers, sometimes with fig chutney or a tiny dribble of chilli sauce to cut through the fat. Delicious.
Fantastic!!
We have had cheese from this company on several occasions and have never been dissapointed. The service is excellent and the products delicious. Thank Bath Soft cheese.
Eat the best if you must eat the least..
eat the creamiest soft cheese
eat a slither or two of the perfect blue cheese
on those healthy sourdough crackers
I had the good fortune to be invited to the 90th birthday dinner at your shop of my old room mate from Cambridge days. A selection of cheeses was available. I have subsequently ordered the Bath Soft cheese which is excellent.